About Weiss Holistic Health Center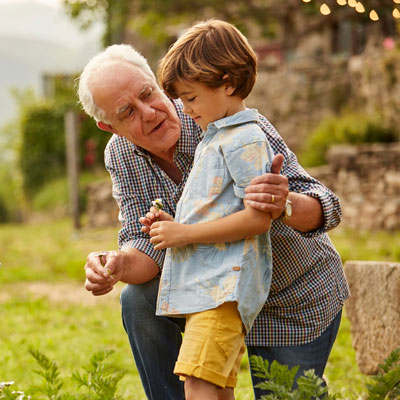 Dr. Don Weiss graduated from the Pennsylvania College of Straight Chiropractic in 1983. Along with his wife, Roz, he established his chiropractic office in the Philadelphia area. After 37 years of consistent post graduate education, his knowledge has expanded and includes multiple approaches to attaining health, healing and harmony. The Pyramid of Health is Dr. Weiss' foundation.
Experience the Pyramid of Health
Enjoying true health isn't just about an absence of pain. It's centered around four components:
Structural/Physiological
Emotional
Biochemical/Nutritional
Energetic
To have harmony in your life, you must have balance in each area of the pyramid of health. If there is interference in any area, it will accumulate until pain, sickness and disease arise. Dis-ease is caused by pathogens, allergens, poor nutrition, environmental toxicity, physical trauma, emotional stress and more.
Determining Your Needs
Did you know that your body can tell you exactly what it needs? Dr. Weiss uses techniques and forms of testing that provide feedback directly from your body. Dr. Weiss uses this feedback to effectively treat patients with chronic pain, allergies both food and environmental, digestive issues and many other conditions that can be treated naturally through holistic care.
Start With the Natural Choice
Chiropractic allows you to regain your health without having to turn to drugs or surgery. Although there is an appropriate time and place for medicine, health can often be attained by natural means. If you have not had satisfaction with the results you seek from allopathic practitioners, holistic chiropractic may be the approach that will lead you to optimum health.
This approach is something completely different than anything else you may have experienced. Dr. Weiss' practice of holistic chiropractic has been incredibly effective for people who thought all hope was lost.
MEET OUR TEAM
Our Personal Successes
Roz had suffered from back problems for many years as a result of scoliosis. Fortunately, chiropractic adjustments kept her balanced. Twenty years ago she was unwell and not responding to classical chiropractic care. She got sicker and sicker, and was unable to walk and was eventually unable to use her arms. Her vision was impaired, she was in constant pain and was unable to sleep. Her life came to a screeching halt. Eventually, she was diagnosed with multiple sclerosis and needed a wheelchair. She was told by four neurologists that if she did not use the injectable MS drugs that she would be permanently disabled. Dr. Weiss made it his life's purpose to get Roz walking again without those drugs. Along with instruction from a chiropractic collegue, Dr. Weiss utilized the Total Body Modification technique and with intense treatment, Roz regained her ability to walk. Currently, she walks 10,000 steps a day, works as a life coach, is involved with her grandchildren, serves as president of a nonprofit, Rubye's Kids, Inc., and lives a full and active life.
Dr. Weiss' patients are a diverse group, comprised of people of all ages, from newborn babies to senior citizens. When Dr. Weiss and Roz's daughter went through her first pregnancy, the doctors were considering performing a C-section because the baby was inverted. The baby's heart rate was decreasing with each contraction. The OB asked Dr. Weiss if there was anything he could do, and he turned to his energetic techniques. Within a few hours, the baby turned around, the heart rate normalized and Dr. Weiss and Roz's first grandchild was born in perfect health.
Call Now
If you're ready to get started, you can call or email Dr. Weiss today!
---
About Weiss Holistic Health Center | (215) 887-7100