Meet Roz Weiss, B.S, M.S.
Inward Bound, Transformational Life Coach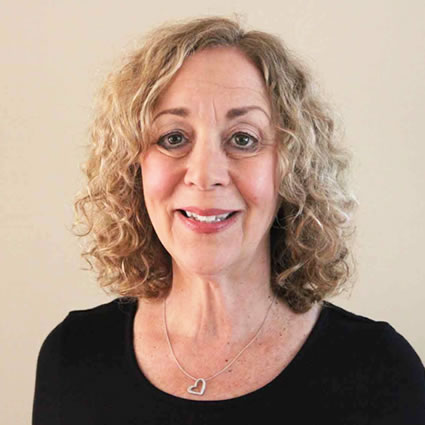 Since 1984, Roz has been involved in the world of holistic healing. That was when she and her husband, Dr. Weiss, first created Weiss Holistic Health Center.
Roz focuses on connecting with people in profound, meaningful ways, with the intention of guiding her clients to understand themselves more deeply. Her coaching practice, appropriately named Inward Bound, guides clients "within" to recognize and heal their personal wounds, discover emotional freedom and shift perception to achieve a true life transformation.
As an intuitive healer, Roz integrates mind, body and spirit. With more than 30 years of experience, she understands how to honor the internal wisdom of each individual.
EXPLORE LIFE COACHING

An Understanding of How to Help Others
The trainings Roz has undertaken include:
The Ford Institute of Integrative Coaching established by Debbie Ford
Neuro Emotional Technique (NET), developed by Dr. Scott Walker
Heart-Centered Behavioral Hypnotherapy, with Diane Zimberoff, The Wellness Institute
B.E.S.T. Clinical Nutrition created by Dr. Ted Morter
Dr. Deepak Chopra's Mind Body Medicine
In addition:
Roz facilitates Mindfulness Meditation classes.
Roz is the president and co-founder of Rubye's Kids Inc, an organization that provides charitable services to children in need to further their emotional, social and educational welfare.
Attention for Your Individual Concerns
With an innate understanding of the human condition and personal experience in the processes Roz uses to support people, she knows how to extract the blessings from life's challenges. Her extensive personal growth work has led her to develop her own unique protocols. She has made it her life's purpose to share this work with as many people as possible.
Are you interested in working with Roz? Contact her at Inward Bound now! (215) 816-4249
---
Roz Weiss, Transformational Life Coach | (215) 816-4249