Weiss Holistic Health Center Reviews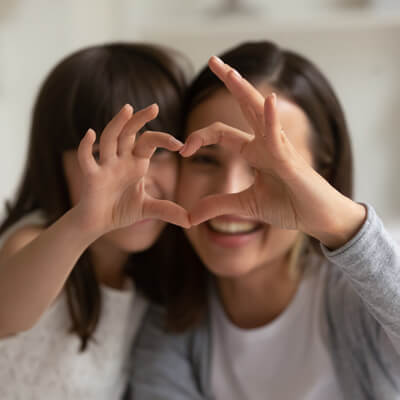 What Our Patients Say
At Weiss Holistic Health Center we love when patients share with us their feedback and comments after chiropractic care. Please read our patient testimonials below to see what other people have achieved through their tailored treatment plans.
Share your stories too! Click here to send us your feedback so that we can help to spread the word about the benefits of natural Weiss Holistic Health Center care.
For more information, or to schedule an appointment contact us today.
---
Optimize My Health
After struggling with multiple pregnancy losses, I was told by a fertility specialist to consider IVF. Instead, I decided to try a holistic approach. Dr. Weiss helped me by using energy clearings and supplements to optimize my health, and within a year my husband and I welcomed a new baby – no IVF needed! Thank you!
– Lindsay
Holistic Approach
One thing I really appreciate about Dr. Weiss is his holistic approach. I initially contacted him about several difficulties with digestion I had been experiencing for years. Dr. Weiss was able to bring my digestion back to state of normalcy, and also to improve other health complaints like joint disfunction, sciatic pain, and headaches as they arose, even long distance from abroad. In addition to BDR and NMT, his treatment also takes into account things like habits, posture, and other lifestyle factors. I like this whole-picture approach, and I always feel like my entire wellness is considered. I'm happy to recommend Dr. Weiss.
– Cooper
Life is so much better!
I had longstanding back tightness, soreness, and pain that periodically would incapacitate me, despite the use of stretching and strengthening exercises, anti-inflammatories, and muscle relaxers. I had sought the advice of several spine orthopedists, physiatrists, and chiropractors, all of whom continue to recommend the combination of modalities I had been using. It was not until I consulted Dr. Don Weiss that I found relief. He correctly diagnosed my problem during a thorough exam and addressed it through Neuromuscular Provocation Technique and Bio-Dynamic Resonance Techniques. His treatments have resolved my back problems, and the quality of my life has immeasurably improved.
– L. Menna
Complete Healthcare
I couldn't move my shoulders when I first came here, I couldn't put a blouse on, I had to have help with coats, I couldn't do my hair, and I truly thought that I was headed for a nursing home. I could move my arms up to the elbows but nothing else. The shoulder pain was absolutely unreal, my shoulders were horrible. And I came to Dr. Weiss out of desperation and he was really nice to me, he didn't make fun of me, he didn't laugh at me that I was so un-done. Then he started gently working on me. It's taken months for the shoulders but the second or third time, he worked on my legs, because another reason I came here was I couldn't stand up on my own. I couldn't get up without holding on to something really sturdy. The legs just wouldn't move. He did something to my back and I was able to stand up without holding on. I was amazed, absolutely amazed.
Read More Of Daisy's Story
And my legs, my shoulders, everything's continually gotten better. I can stand up by myself and dress myself. I used to go to work with a brush and somebody would brush my hair. It's kind of humiliating to have to ask somebody to brush your hair. It's humiliating to be in a restaurant and not be able to stand up, you have to make sure the table is sturdy enough to hold onto so that you're not going to fall. I was a mess and scared. All of my life I've been a caretaker, and all of a sudden I couldn't take care of myself, and that was scary.
But now I feel about 500-600 percent better. I can get down and up gracefully without flopping. The pain in the legs was so bad, I thought I was going to lose them, and now I just got off his table, which I couldn't do when I first came. I can get in and out of the car with ease, I can sew, I can iron, all the things I couldn't do before. And it's so easy now to get in and out of the tub, the shower, and I can walk for a while now, I mean for a time. I can enjoy going shopping with my friends-we had done that for years and then I couldn't do it anymore because it would hurt to walk. It doesn't hurt now, and I don't have to have my knee replaced-that was my fear.
I also had sinus trouble all my life, I think I was born with it, and one day Dr. Don did a treatment for it and it cleared up and ever since that first time, I haven't had a clogged up sinus, and I had that problem for so long. I thank Dr. Don every day. I tell everybody that I know what he did for me. And he hasn't ever once said anything negative, he's always very positive, and he seems to really enjoy my small triumphs, whenever I make progress. I'll tell you something else. I love to sew, and the first time I was able to lay out a pattern again, I came in and told him, and I think he was actually happy for me. I was able to stand up to do the pattern, I was able to cut out the pattern, which was the first time I was able to do that in months, and I've also been able over the past couple of weeks to use the right arm to cut my material, which doesn't mean a lot to you but it does to me. I don't know how I can thank Dr. Don enough for what he did for me.
– Daisy Robinson

Stress Reliever
I haven't been able to breathe like this in so long! A chiropractor adjustment here is better than a massage-it was like a half hour of massage, a deep, therapeutic massage. My ankle even feels better. My spine feels all opened up and relaxed. I'm telling you, I feel so good. My breathing feels like it's slow, opened breaths, relaxed breathing, like I'm detoxifying my stress. I just feel so relaxed.
Ahhhhh….that's what I say. Ahhhhh….l just feel so straight, too. He's helping my kids with Lyme, and one is clear of all the infections. She had a bull's eye rash, she came in with a bunch of stuff, numerous bacteria in her body, and yesterday was the first day she was clear of all infections. He's helping a second child of mine with asthma and Lyme, and a third child with her soccer body structural issues and building up her immune system, too.
– Karen McCormick
Postitive Improvements
I brought my daughter Bridget to see Dr. Weiss due to difficulties she was having in school. She was having trouble with reading, math and overall concentration. Dr. Weiss performed Neuro Modulation Technique or NMT as well as Neurolink and gave us techniques to practice at home. We did practice and came in a few more times for the NMT.
I am happy to say that immediately I began seeing positive improvements in her reading and comprehension in all areas in school. She has made tremendous improvements this year according to her teachers and I do believe that this has helped her immensely! I am very grateful and would definitely recommend this to other parents who want to see their child reach their full potential.
– Tina Schieder
Thrilled with Results
I am writing to let you know how thrilled my family and I have been with the results we've seen after working with Dr. Don Weiss using NMT treatments for severe allergies. Prior to working with Dr. Weiss, my son, Derek age 9, had such bad allergies to dogs, cats, mold and other environmental triggers that we were using OTC such as Claritin, Zyrtec, or Benadryl on a daily basis – as well as Albuterol in an nebulizer after almost every interaction with a dog or cat. It was normal for Derek to be treated with the nebulizer and Albuteral at least once a month (often twice) for 3 to 4 days or more after an allergic trigger, which also resulted in a tight bronchial cough and then Derek missed many days from school due to coughing, wheezing, etc. His allergies often compromised his everyday life and play, and just visiting friends and family with pets was a concern/issue.
After beginning treatments in Nov and continuing through Dec and Jan we have not used the nebulizer ONCE. For us to say this -especially during the winter months which due to the onset of regular multiple colds and viruses were often the worst in terms of Derek's need for medicine and asthma rescue – is HUGE. His immunity is way, way up and he interacts with dogs and cats and he no longer take OTC medication on a daily basis, and hardly ever. His body seems stronger and able to "process" a sniffle with ease, where prior to the NMT treatments – one sniffle or cough would put us on the alert to what would become a 10 day illness.
We are so happy to have found a safe, manageable way to help Derek improve his overall health. It seems NMT and Dr. Don have not only given us a way to manage his allergies, but more accurately, it appears to us that Derek may be cured of them. We initially sought Dr. Don's help because we wanted to add a dog or cat to our family, and it seems that at this time, it may be possible for Derek and a pet to live peaceably together. Our plan is to try bringing a cat into our home in the near future. What a gift we have received!
– Darice Eppinger
Orthotics
I recently started using Foot Levelers (orthotics) made at Dr. Weiss's office. Dr. Weiss used a foot scanner to take an impression of my feet. While wearing the orthotics in combination with my orthopedic shoes I don't have the pain I would experience every day. I was diagnosed with having a neuroma and pes planus condition in my left foot, heel spurs, arthritis and fasciitis along with sesamoiditis.
The orthotics by Foot Levelers have allowed my feet to feel much better. The numerous cortisone shots I received at one of the best podiatrists in the region did not improve my condition. The treatment that Dr. Weiss has provided to me has made me feel much better pertaining to my spine, lower back, spasms in my body, legs etc, and is able to give me relief with my many physical problems. It is imperative that I continue to be treated or I will fall back into the same ailments I have suffered from.
– Dave Branca

C-Diff Help
I started seeing Dr. Weiss when I contracted an intestinal infection called Clostridium difficile aka C diff. I had taken an antibiotic after having a dental procedure. About a week after I finished the medication I started feeling sick with diarrhea and fever. It lasted longer than a usual stomach flu so I went to the doctors and she confirmed C diff. The doctor explained that some antibiotics not only kill off the bad flora in your intestines but they kill off the good too. As a result your body cannot fight the bad bacteria and it makes you very very sick.
The way C diff is treated is taking an anti biotic that is targeted for the intestinal tract and also taking probiotics. I was assured that after one course of treatment I would be fine. Wrong! After seven relapses, an endoscope, a colonoscopy, a four day hospital stay for dehydration and six months of antibiotics and a colon that was left very compromised because the C diff attacks the lining of the colon, I ended up on Dr. Weiss's doorstep.
The doctors did not know what to do for me. They agreed to one last course of antibiotic and some time with Dr. Weiss and if that didn't work they were going to put a port in my stomach and I would have to get gamma globulin treatments for the rest of my life. As the one doctor put it, it would be a life changing event.
When I saw Dr. Weiss I was desperate. After working with me for several weeks modifying my diet, supplementation and detoxing my system of the C diff and years of toxins I was able to get off the antibiotic and stay off. That was a major hurdle. I continued treatments with Dr. Weiss with diet, supplements and detoxing and I continue to get healthier and stronger every day. Today after five months of treatment I feel healthy, my intestinal tract is probably healthier that it has ever been and I am so grateful.
Thanks Dr. Weiss you are a life saver!
– Connie Drummond
Digestive Help
I initially contacted Dr. Weiss for digestive problems. My work with Dr. Weiss started just as the CV 19 pandemic started. Fortunately, we were able to use Telehealth. We were able to connect via phone consults and it worked wonderfully! There was no need for face to face meeting.
Prior to working with Dr. Weiss, I was always struggling with allergies and always getting sick. My immune system was compromised and stressed. I took plenty of vitamins, and could not understand why my body was working so hard.
Since working with Dr. Weiss, I have not been "sick"! I have not used my nebulizer or inhaler. I am much healthier and feel great!
Dr. Weiss's work is incredibly healing, effective and necessary! I strongly recommend his work to anyone who is not feeling well and to all people who are pro-active with their health!
Also, for those individual who are not available for consults in person, the Telehealth is perfect for long distance!
– Dr. E

Highly Recommend
I was recommended to Dr. Weiss some years ago by another chiropractor who said to me, 'I cannot help you anymore, but I know someone who can and he recommended Dr. Don Weiss. And was I blessed!
I have a very sensitive system and I have to be careful with what I ingest, whether it be food, medicine or chemicals in the air.
The work that Dr. Weiss does, well, truthfully, it is miraculous. This process energetically clears the negative reaction of something that does not agree with your body…. Out…. so your body can heal. It helps you know what is not healthy for you at that time.
And this process of healing can be done through Tele Health, or long distance healing. It doesn't matter where you are located in the world, you can connect with a cell phone or computer for this healing process to be done!
Especially with CoVid19, not being able to go into the office for appointments, I would be lost. So we connect on our phones or FaceTime for our appointments and this works just as well as being face to face.
I have learned how to test anything that I am going to ingest to make sure it will agree with me, without adverse reactions. I am grateful for the work that Dr. Weiss has brought to his practice.
– Gwenn Bornstein
Committed to Patients
The world is changing every day and so is medicine. One major change has been recently highlighted by the world-wide pandemic – and, that is telehealth. While in-person doctor visits have been unavailable, we can now see our practitioners on Zoom and FaceTime. I have been so pleased that I have been able to keep up my regular chiropractic appointments with Dr. Don on FaceTime. They have been conducted with the usual personal care and attention, and the results have been both positive and helpful.
In addition, the same kind of service is possible when I am traveling and out of town. Dr. Don is also committed to helping his patients anytime, and will respond if possible, via text, to urgent questions or requests made outside of office hours or on weekends. Someday in the not too distant future we will be able to have in-person appointments with our doctors – without losing the option of online visits. That is the great advantage of the new world of telehealth!
– Wendy B.
Pain and Discomfort Gone
I was referred to Dr. Don through one of my mom's friends. Soon after, my family and I moved to southern California. Over time, I began to feel depressed, unmotivated, and constantly exhausted along with a painful locking and clicking in the left side of my jaw. Through distanced treatment methods such as BDR and NMT, my mood improved exponentially along with my energy level. Not only that, but the pain in my left jaw all but disappeared as well as the discomfort of the clicking and locking. I am extremely grateful and happy with how distanced treatment has improved my mental, physical, and emotional health.
– Gabriel D.
Helped with My Night Sweats
I've had a pervasive problem with night sweats ever since I went into menopause 12 years ago. Basically I drenched 1-3 pairs of pajamas every night. Western medicine offered hormone replacement therapy which I didn't feel safe taking because of my family's history of cancers. The gynecologist also offered an antidepressant but it reported such a low success rate with night sweats that I decided not to take it. Over the last 12 years I have tried different approaches to solving my problem. I tried to track my diet in case food was related. All I found was that ginger caused more sweating. I went to two different acupuncturists for many months each for weekly and twice a week treatments. I also drank two different kinds of Chinese herbs for about a year each. Nothing helped consistently or to any great degree. Then I started weekly long-distance telehealth sessions with Dr. Don Weiss. I'm thrilled to report that after a handful of treatments my night sweats completely stopped and at this time I've been dry every night for 7 weeks! I very highly recommend Dr. Don and his work. He is a warm and kind man who is expert at his work!
– M. Miller, Ph. D.
Dr. Roz is the best!
I have worked for many years in the healing presence of Roz Weiss. I have received Deep Connection, Patience, tremendous insights and most of all her unconditional Love that she embodies. These qualities are all part of the NETS I have done with her to help release old stories and stuck trauma's. I now consider her a mentor and friend. Roz is always working to help her clients feel whole and complete. Her kindness and mindfulness adds a superb layer of empathy and compassion to all she offers. She is the Very Best of the BEST!!!!!!   You will not be in better hands than with Roz.
-Rhiona W.
Authentic and Sincere
Roz Weiss is a counselor and advisor whose capacity to provide therapeutic direction for clients with spiritual uncertainty is both authentic and sincere. A patient will quickly identify that Roz is one of the rare individuals who Heaven has imbued with enduring grace, unquestionable kindness, and invincible compassion for these are qualities that she possesses in abundance. As someone who has been under her care for several years, never has my belief dimmed that Ms. Weiss has been an enduring purveyor of hope and restoration. Beyond the advice that she expertly renders, I am convinced that her guided meditation is redemptive and facilitative. I can recommend Roz without qualification or hesitation.
– Randy R.
Perceptive Guidance
Roz Weiss is a life coach and mindfulness meditation teacher. Roz came highly recommended to me as a life coach, by family and friends, more than 12 years ago. Since that time, I have been privileged to be one of her many clients.
In our powerful one-on-one sessions, Roz offered perceptive guidance and unconditional, wise support. No matter what life changes and challenges I was facing, Roz openly shared her compassionate understanding and wise counsel. Roz's deep and empathetic care has allowed me to disentangle from the distress of the past and find peace in the present moment. The profound insights and knowledge Roz has extended to me, have allowed me to endeavor to live a more enlightened and authentic life.
With deepest gratitude to Roz Weiss for truly hearing me. For deeply listening. For guiding me. For supporting and counseling me with infinite patience and love.
– B. Schwartz

Helps You See Your True Self
My experience with Roz is hard to put into words. She has this wonderful gift and ability to make you feel comfortable and safe. Roz helps you to see your true self, to find your truth and to know and understand the journey you are on and how to move forward. She's special!
– Sue Peltzman
A Trusting Person In My Life
I reached out to Roz when I felt the need to re-examine my path in life. I was feeling unhappy and unfulfilled. Roz became a safe and trusting person in my life. Together, we dealt with my joys and sorrows, both past and present, in order to release them. I have come to live in the present not the past. I have a new outlook that stems from being nonjudgmental and accepting each day as it comes. I attempt to live each day with reason and understanding knowing nothing is perfect and we must adapt to all situations.
– DLW

Roz Is My Miracle
When I was just 33, my husband committed suicide leaving me with nothing more than a mortgage and two young boys. My mother had already passed away and my father passed three months after my husband. My husband's family decided that I had to have been responsible for the death of their son. But, like many abused women, I told no one what he was like at home. I actually covered over this side of his personality!
I was truly alone. Refusing to be a victim, I returned to college, worked full time and raised my boys.
I sought therapy help for me and my sons. This became so frustrating I really began to think there was no help, no way through this. I was mentally and physically exhausted. Each day was an effort.
That is when my miracle happened! Roz and I met in my shop. I felt like I had known her for years. Roz explained to me the type of work she did. Shortly thereafter, I scheduled an appointment.
This was the true beginning of my healing. Roz is not only empathetic, but she has an amazing insight into why certain situations impact you in a specific way.
Roz provided a safe and loving place for me. She helped me to recognize different triggers and most importantly, how to deal with those triggers!
I can't emphasize strongly enough what a beautiful and truly kind soul Roz Weiss is. She has been so dedicated to helping me in so many situations. It is only because of wonderful skills in life coaching that I have found peace in my life. I do not take saying that lightly as I never thought I would say that again.
To this day I turn to Roz to share all the ups and downs. I have learned and continue to learn so much.
To anyone looking to develop skills and coping mechanisms, to understand your actions, choices and the same of those around you, Roz will be your miracle as well.
When looking back over the years that I have known Roz, I feel so blessed to say that not only is she my miracle, even better, she is my friend.
– Joyce
Tremendous Help For My Mental Health
I have a been a client of Roz Weiss for over 6 years. I've thoroughly enjoyed our work together. When I first met Roz, I was interested in meditation but I had no training or guidance. Her knowledge and methods have been a tremendous help for my overall mental health and spirituality. I am grateful for all of the progress I have made. I look forward to continuing our work together.
– Scott B.

I Feel Lighter Physically, Emotionally and Energetically
Working with Roz over the years has helped me release so many old stories that were stuck. After a session with Roz I feel lighter physically, emotionally, and energetically. If you are looking for a provider who is a wonderful listener, has a warm personality, and can analyze situations thoroughly, Roz is that person. She provides a judgement free zone and a safe space to land. The work that is accomplished in one session would take countless hours using other types of healing work. I trust her wholeheartedly.
– Jane M. Singh
My Life Has Changed Dramatically
Prior to being coached by Roz, I lived in a place of blame. My first instinct was to make others wrong and responsible for the situations in my life. I was blind to the part I played and the reality that my thoughts were creating my world. I was also unaware of the past events in my life that triggered reactions in the current time. Since I have had clearing sessions with Roz, my life has changed dramatically. My awareness of the impact of my own thoughts, words and actions has expanded in a way that allows me to take responsibility for my part in the unfolding of my life. As a result, I now am able to see the good in situations and that enables me to enjoy my life to the fullest! I am so grateful.
– Fiona P.

She Has The Ability To Restore Peace
I lived with heartache and pain for years, the depth of mental anguish was profound. I was at the top of my joy in life until I experienced the abrupt loss of a loved one. Over the years it rose up to meet me when I least expected it. This dull pain was what I thought would haunt me the rest of my life. The miracle, the help and healing came in the form of Roz Weiss. In one session, the feeling that I previously had when I was reminded of her, comparable to a bomb going off, leaving me emotionally stunned and immobilized, suddenly left me. Roz has the ability to restore peace and take the charge out of issues of trauma and unspeakable pain. To repair peoples' hearts, restore joy, promote a deep cleanse and healing of lives. Now the vision of those exquisite blue eyes no longer haunt me.
– A. F. Hammond
Insightful and Empathic
I began to see Roz in a meditation group she leads and found her to be so insightful and empathic that I realized it might be beneficial to work with her individually in an effort to go to a deeper, more spiritual place in order to learn more about myself, my friends, my family, my community and the world at large. I had been in therapy several times and Roz' process although therapeutic is unique and the results are profound. It's difficult to describe exactly what she does…I call her my guru and she's able to recognize and anticipate what I'm going through as if she were psychic. Recently I was having a tough time and didn't immediately think to contact Roz when she called seemingly out of the blue and stayed on the phone with me long enough to calm me down and help me get through the day. I saw her subsequently and as always she recognized my discomfort and sifted through the words that spilled from my mouth to find the essence of my pain and support me in seeing things more clearly and progressing to a place where my spirits were lifted and even my physical appearance had changed. I came in crying and left feeling and even looking so much lighter, having cleared some of the things that were causing my anger, doubt and frustration. She gave me things to think about and words to reassure and encourage me when facing adversity. Roz is a remarkable person who amongst so many other wonderful traits is empathetic, warm, concerned, kindhearted, charitable, responsive and so tender. My life has changed for the better and I have Roz in part to thank for that. She has seen me through difficult times and guided me in becoming stronger, more compassionate, more self-aware and self-nurturing. To know her is to love her.
– Bibi G.

Kind and Compassionate
Roz Weiss is an exceptional human being and life coach. She not only possesses a wealth of information about the human experience and its inner workings but operates with an exception level of perception and intuition that advances her work with her clients to get them to the core issues that interfere with their ability to reach their goals. I feel most fortunate to have worked with Roz and would, without reservation, recommend her to anyone seeking to discern and resolve and personal issue that has been keeping them from fulfilling their talents and potentialities. She is kind, compassionate and provides a safe space to exercise her craft. You will not be disappointed!
– Bernadine Nash. M.S. Ph.D.
Gentle Yet Forceful Soul
For my 50th birthday I decided to enroll in what I refer to as "The School of Roz." Inward Bound is the official name, owned and led by Roz Weiss. That was over five years ago! Committing to life coaching sessions has led me onto a fasinating journey within myself enriching my life. Taking time to step aside and learn about the most important subject "ME", has improved my attitude, relationships and business. I am better equipped to serve and honor my life's purpose.
Roz is a gentle yet forceful soul that has much wisdom to share and teach. Having Roz as a mentor gives me a sense of security within myself. The most profound lessons she has taught me is that "everything is perfectly designed" and "learning to turn fear into faith." I consider myself by today's standards a devout catholic and have found my beliefs to be enhanced by this learning.
Forever grateful to Roz and God for sending her to me!
– K. McCormick
---
Weiss Holistic Health Center Reviews | (215) 887-7100