Meet Dr. Don Weiss
Good health is life's most valuable commodity. My life's work is about assisting people regain and maintain their health.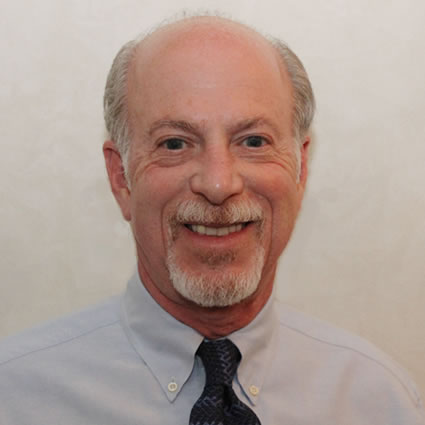 Dr. Don Weiss has been fascinated with the functioning of the human body since he was on the gymnastics team in high school. Health and fitness has been of paramount importance to him.
He attended Temple University where he pursued a degree in health and physical education. After college, he worked as a physical education teacher as well as an instructor at a fitness center. One evening a client came to workout, although he was in severe pain, Dr. Weiss worked with this client employing various exercise techniques and shortly thereafter the client was pain free.
That was the moment of inspiration for Dr. Weiss to pursue a career in chiropractic. He was attracted to the aspect of chiropractic that offered a drugless, natural approach to health. He immersed himself into his studies and in 1983 earned a Doctorate of Chiropractic from Pennsylvania College of Straight Chiropractic. He continues to develop his skills by taking a plethora of post graduate courses over the last 37 years.
EXPLORE OUR SERVICES

An Array of Advanced Qualifications
Dr. Weiss believes in continually developing his skills. In addition to his Doctor of Chiropractic, his qualifications include
Certified Chiropractic Rehabilitation Physician (C.C.R.D.)
Bio-Energetic Synchronization Technique (B.E.S.T.) Advanced Certification
Level I, II, III Bio-Energetic Testing – Institute of Quantum & Molecular Medicine
Nambrudripad's Allergy Elimination Technique (NAET) Certification
Neuro Emotional Technique (NET)- Advanced Training
Total Body Modification (TBM) – Levels I, II & III
Contact Reflex Analysis (CRA) Advanced Training/Instructor
Bio-Dynamic Resonance Technique (BDR) Advanced Training
Dr. Weiss is involved in several professional organizations:
Member, Pennsylvania Chiropractic Association
Board of Directors of the Pennsylvania Chiropractic Federation, 1989-1996
Vice-President of Rubye's Kids, Inc. 2005-2010
Board of Directors – Rubye's Kids, Inc. 2010-present
Life Outside of the Practice
Dr. Weiss enjoys wood working, photography and hiking. He and his wife, Roz who is a life coach and meditation instructor, have two children and four grandchildren. Amy, married to Johnny (Aaliyah and Annika). Adam, married to Sonya, (Lee and Sam).
Contact Weiss Holistic Health Center now to speak with Dr. Weiss and discover whether he can help you!
---
Dr. Don Weiss | (215) 887-7100